Welcome to our 2nd Monthly Blog Post where we will be discussing recent Cyber Attacks, Cyber Security and Recent Security Updates for commonly used programs.
WannaCry Hackers Cash Out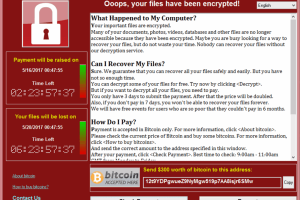 Following the WannaCry Cyber Attack which infected thousands of networks across the globe in May 2017 the attackers behind this crime have cashed out all bitcoins.
Earlier in the month over £120,000 in Bitcoins were cashed out to alternative CryptoCurrency wallets.
Despite the recent cash out it is also worth mentioning that a member of the North Korean Hacking Group' 'Lazarus Group' was charged for his part of this Cyber Crime.
Continue Reading…