IT Services from CCN
At CCN we offer a complete package of IT services and solutions to help you make the most of your resources and keep your business running smoothly.
Whether you're looking to replace your whole network, invest in new telecoms, or would simply like faster internet, our consultative approach helps you make the most of what you have, and suggests ways to make it better.
---
Your system is safe with CCN
We offer server-based and Cloud computing solutions from the Microsoft.net platform, and our
24-hour online IT Support monitoring service gives you peace of mind, knowing we can spot and solve problems on your network before they happen.
Experts in Disaster Recovery and Business Continuity, we can ensure your data is securely stored and properly backed-up – so that if the worst does happen it won't stop you in your tracks.
---
Contact CCN
To discuss your IT requirements, or to hear how we can improve on your existing IT support, please call 01738 506070 or via our contact page.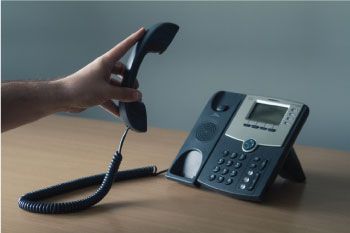 Find out more about our IT services:
Customer Testimonials
CCN have been helping companies across Scotland for over a decade. So impressed are our clients that we boast a customer retention rate of more than 90%, and many of them have been with us since day one. But don't take our word for it…
Read all Testimonials
We approached CCN to implement a new IT system for a hotel that had to be acquired without any of the previous owners existing IT provision.

CCN were instrumental in the planning and implementation all of the new IT requirements. The change over in all systems took place on one day with no disruption to either guests or staff.

I was extremely impressed with CCNs knowledge, commitment and drive to ensure that this complex project was achieved successfully

I would not hesitate to recommend them to anyone in our industry.

James Hawksworth, Finance Director

Dunkeld House Hotel

My firm has engaged the services of CCN Limited for the last 5 years, they are effcient, knowledgeable and most importantly available when required.

They realise that we are a commercial firm and their fixes and upgrades are tailored to ensure the least disruption to our working day.

CCN were recommended to us by fellow Agents and I have no hesitation in providing my own personal recommendation.

Ken McAlpine, Partner

Culley & McAlpine Solicitors and Estate Agents

CCN have provided us with IT services for the past six and a half years. The level of service has been excellent, from sorting out any day to day issues, to devising a whole new system to allow us flexible, secure working to suit the many needs of our team.

We were particularly impressed by the methodical way they managed the transition to Office 365 and the excellent liaison with staff while this was underway.

We would have no hesitation in recommending them for IT services.

Scott Landsburgh

Scottish Salmon Producers Organisation

At Birnam Arts we have used CCN as our IT support for around six years now. We have always been delighted with the prompt, friendly and professional service that we receive. Nothing is too much trouble and IT issues are dealt with extremely quickly. CCN have always provided us with a great service at a reasonable price.

Stuart Flatley, General Manager

Birnam Arts

We have outsourced the management and provision of IT support to CCN for a number of years. Steve and his team have without exception provided a very high level of personal service and responded to our requirements in a professional and cost effective manner.

Every company has a high dependency on its IT systems and it gives us comfort to know that we can rely on CCN to give us the support we require. All the CCN staff have a high level of knowledge and always act in a friendly and helpful manner. I would not hesitate to recommend CCN.

Richard Lawson, Richard Lawson Autoecosse Ltd

Richard Lawson Autoecosse Ltd

CCN have provided us with IT support for a number of years and consistently deliver a first class service. From simple password reset requests and ongoing maintenance of our server, to system upgrades, they always provide a professional, effcient and timely service and are always on hand to provide advice and support when needed.

Nicola Stratford

Algo Design & Build
How Our IT Services Can Benefit Your Business

IT Consultancy
Our IT Consultancy Service provides tailor-made solutions to your company's communication needs. Let our experts guide you to the technology that will help you achieve your business goals.
Read more about
IT Consultancy

Network Audits
A CCN Network Audit will arm you with all the information you need to ensure your IT system remains efficient and effective, and they're FREE to new small business customers.

Networking Business Solutions
A well designed and managed network is essential to good business performance. CCN can give you the reliability you need, without the overheads of recruiting in-house IT staff.

Virtualisation
Virtual servers and cloud based solutions let you maximise your resources and transform the way you work. Virtualisation can drastically reduce your upfront IT costs, and make your system more flexible and secure.

Data & Fibre Cabling Solutions
CCN can help you create a secure, reliable network that can cope with whatever you demand of it, designed with quality components and installed by a team of experienced professionals.
Read more about
Data & Fibre Cabling

Wireless Solutions
We can design, install and support fast and reliable wireless solutions to help make your company's communications more convenient and productive. Make the most of limited office space and time by allowing your staff to work wirelessly.

Disaster Recovery & Business Continuity
CCN can help you 'keep calm and carry on' in the face of any IT crisis. Specialists in Disaster Recovery and Business Continuity, we will devise and implement strategies to minimise the impact on your business were the worst to happen.

StorageCraft
CCN can help you 'keep calm and carry on' in the face of any IT crisis. Specialists in Disaster Recovery and Business Continuity, we will devise and implement strategies to minimise the impact on your business were the worst to happen.

Data Backup and Storage
Our extensive range of data backup and storage solutions mean your business and IT assets are safe and secure with CCN. From on-site devices to the Cloud – we'll make sure you can access your data whenever and wherever you need it.

Mobile Working
It's nice to get out of the office now and again… Let CCN set up your systems so you can work just as effectively away from the office as you do on site.
CCN work with the following partners: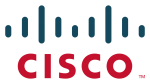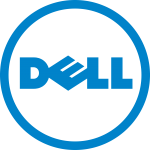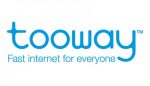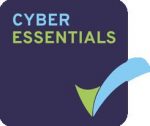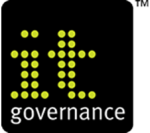 Other ways CCN can help your business…
Find the right people to take your team to the top with CCN Recruitment.
CCN Recruitment